CPAP Cleaner Buying Guide: What To Look For
You've invested in a CPAP machine to ensure that you get a good night's rest, but have you considered how to keep it clean and free of harmful bacteria? A CPAP cleaner can make the process easy and efficient, but with so many options on the market, how do you know which one is right for you?
In this buying guide, we'll outline what to look for when choosing a CPAP cleaner.
First and foremost, it's important to consider the effectiveness of the cleaner in removing bacteria and germs. After all, the whole point of using a CPAP machine is to improve your health, so you don't want to undo that progress by exposing yourself to harmful pathogens.
Look for cleaners that use UV-C light or ozone technology as these are effective at killing germs without leaving any residue behind.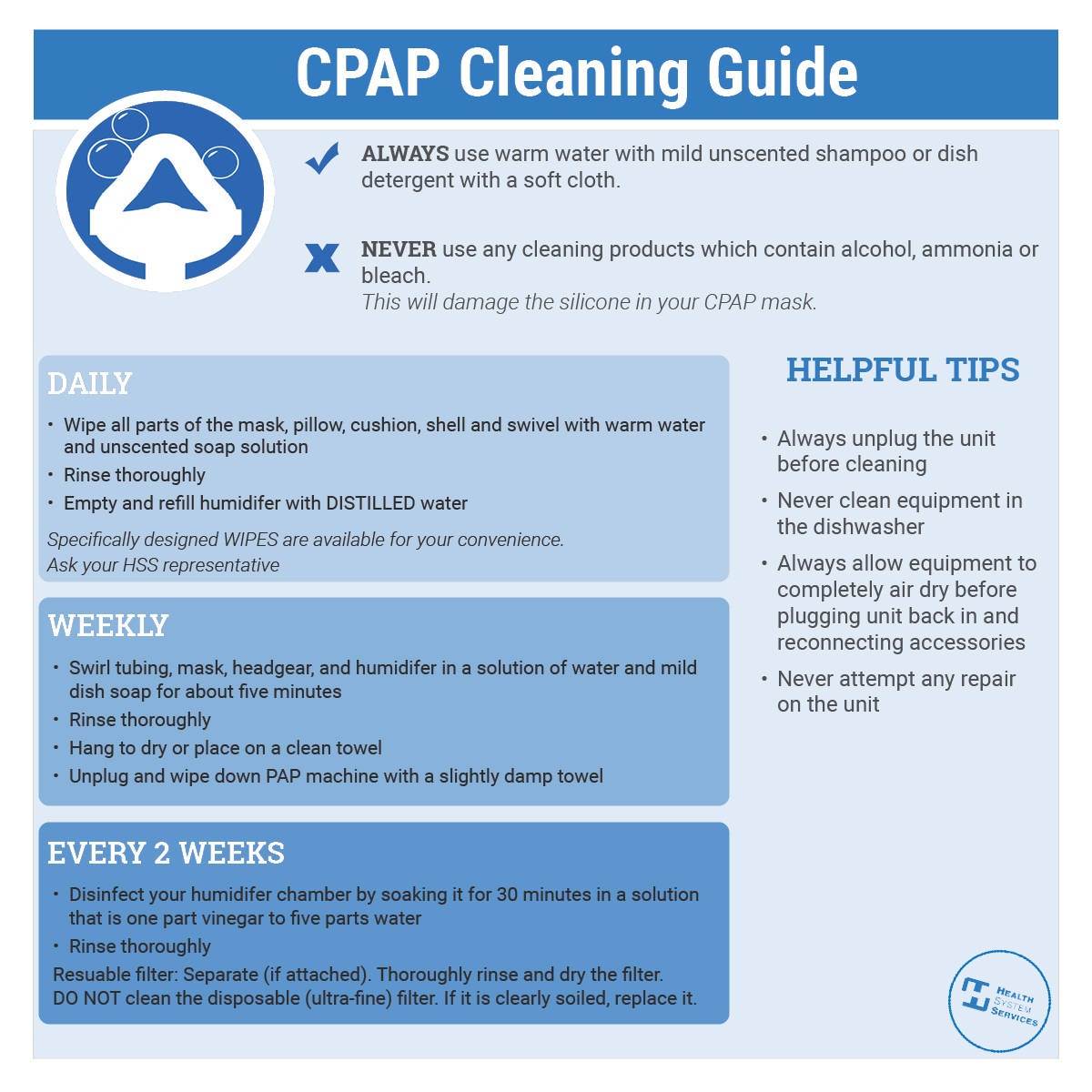 Key Takeaways
Effective cleaning technologies such as UV-C light or ozone technology are important to kill germs without leaving residue and reduce the risk of infections and respiratory illnesses.
Factors to consider when choosing a CPAP cleaner include effectiveness in removing bacteria and germs, ease of use and time efficiency, frequency of maintenance, price and affordability, portability and convenience, and compatibility with CPAP machines.
Using a CPAP cleaner can improve the lifespan of the machine and ensure complete sterilization, which may not be guaranteed with manual cleaning.
If purchasing a CPAP cleaner seems out of reach due to the price range, DIY solutions can be considered.
Effectiveness in Removing Bacteria and Germs
You want a CPAP cleaner that's gonna blitz those pesky germs and bacteria with ease, so make sure it's effective at eliminating them with its cleaning process. One way to ensure this is by choosing a CPAP cleaner that uses UV C technology or ozone exposure to disinfect your equipment.
UV C technology uses high-energy ultraviolet light to destroy the DNA of microorganisms, while ozone exposure targets viruses and bacteria by breaking down their cell walls. Having a CPAP cleaner that effectively eliminates bacteria and germs has numerous health benefits, including reducing the risk of infections and respiratory illnesses.
It also provides peace of mind knowing that you're breathing clean air every time you use your CPAP machine. Now let's talk about another important factor when choosing a CPAP cleaner: ease of use and time efficiency.
Ease of Use and Time Efficiency
When considering a device to keep your breathing equipment clean, it's important to find one that saves you time and effort. Many CPAP cleaner devices are user-friendly and require minimal maintenance, according to user reviews. Some popular models come with automated cleaning cycles that can clean the equipment in just a few minutes, eliminating the need for manual scrubbing or soaking.
Another factor to consider when evaluating ease of use is how frequently the device needs to be cleaned or serviced. Some cleaners require weekly maintenance, such as replacing filters or other parts, while others only need occasional deep cleaning. It's important to factor in these requirements when making your purchase decision so that you don't end up with a device that requires more upkeep than you're willing or able to provide.
Now let's move on to another crucial aspect: price and affordability.
Price and Affordability
Pricing can be a major concern for those searching for a device to clean their breathing equipment, especially if you're on a tight budget. CPAP Cleaner Budget Options are available in the market that will fit your pocket and help you maintain hygiene.
Comparing the cost of various brands is essential to find the best deal for your money. Some cleaners come with additional features like UV light disinfection, while others only provide basic cleaning services.
If purchasing a CPAP cleaner seems out of reach due to its high price range, there are other Affordable Cleaning Alternatives and DIY Solutions that could be considered. For instance, some people use vinegar or hydrogen peroxide solutions to clean their machines manually. However, manual cleaning may not guarantee complete sterilization as it may not reach every nook and cranny of the device. Nonetheless, it's better than not cleaning at all!
In the next section about portability and convenience, we'll discuss how different devices vary in size and weight when considering travel options.
Portability and Convenience
Portability and convenience are important factors to consider when searching for a device to clean your breathing equipment, as you want a cleaner that is easy to transport and use. Here are some aspects of portability and convenience that you should keep in mind:
Compact design: A CPAP cleaner with a compact design is perfect for those who travel frequently or have limited storage space.
Travel-friendly features: Look for cleaners with features such as battery operation, USB charging, and compatibility with international power outlets if you plan to travel abroad.
Battery life: Make sure the battery life of your chosen CPAP cleaner is sufficient for your needs.
Charging options: Consider cleaners that offer multiple charging options, including a wall outlet, USB port, or car charger.
When selecting a CPAP cleaner, it's essential to consider its compatibility with different machines before making any purchase decisions.
Compatibility with Different CPAP Machines
If you want to ensure your device is compatible with your chosen CPAP cleaner, it's important to check the specifications before purchasing. Different CPAP machines have different cleaning requirements and some may not be compatible with certain cleaners. For example, some machines may require a specific type of filter or tubing that is not compatible with all cleaners.
To help simplify this process, we've created a table below outlining the compatibility of popular CPAP machines with some top-rated CPAP cleaners. It's important to note that while compatibility is crucial, it's also important to consider the cleaning process efficacy of each cleaner in order to choose one that will thoroughly clean your machine and improve its lifespan. Check out our table below for more information on CPAP machine compatibility:
| CPAP Machine | Compatible Cleaners |
| --- | --- |
| ResMed AirSense 10 | SoClean 2, VirtuCLEAN |
| Philips Respironics DreamStation | Lumin, Sleep8 CPAP cleaning  machine |
| Fisher & Paykel ICON Series | PrimeClean, CleanZone |
| DeVilbiss IntelliPAP Series | Sleep8, VirtuCLEAN |
| Apex Medical iCH Auto Machine | Lumin, PrimeClean |
Remember to always double-check the specifications of both your CPAP machine and your chosen cleaner before making a purchase. With this information at hand, you can make an informed decision on which cleaner will work best for you and ensure that your machine stays clean and functional for years to come!
Frequently Asked Questions
Can a CPAP cleaner be used on other medical equipment besides CPAP machines?
Yes, a CPAP cleaner can be used on other medical equipment for cleaning purposes. However, it is important to check the compatibility of the CPAP cleaner with the specific equipment before use.
What is the recommended frequency for cleaning a CPAP machine with a CPAP cleaner?
You should clean your CPAP machine with a CPAP cleaner once a week to maintain its effectiveness. Studies show that after one week, bacteria levels on the machine can surpass acceptable limits, potentially causing health problems.
How long does it take for a CPAP cleaner to completely sanitize a CPAP machine?
A CPAP cleaner's speed and effectiveness in sanitizing a CPAP machine can vary based on the model. Some can complete the process in as little as 30 minutes, while others may take up to two hours.
Are there any potential health risks associated with using a CPAP cleaner?
Like any appliance, CPAP cleaners can have potential health risks if not used properly. However, when used correctly, they are effective in sanitizing your CPAP machine. Be sure to follow all instructions and safety guidelines to avoid any issues.
Is it necessary to use a CPAP cleaner if the CPAP machine is regularly cleaned with soap and water?
Regular cleaning with soap and water is effective in removing dirt and grime, but it may not eliminate bacteria and viruses. A CPAP cleaner can provide more thorough disinfection, but it comes with additional costs and maintenance requirements. Consider the pros and cons before making a decision.
Conclusion
Congratulations on making it to the end of this CPAP cleaner buying guide! You now have a better understanding of what to look for when purchasing a CPAP cleaner that will effectively remove bacteria and germs, be easy to use and time-efficient, affordable, portable, and compatible with different CPAP machines.
Remember that when choosing a CPAP cleaner, effectiveness in removing harmful contaminants should be your top priority. However, finding a device that is also user-friendly, fits your budget, and can easily fit into your lifestyle is equally important.
In conclusion, choosing the right CPAP cleaner can make all the difference in maintaining proper hygiene and extending the life of your equipment. So, take some time to research different options before making a decision.
As they say, "cleanliness is next to godliness," so invest in a quality CPAP cleaner today—it's like giving your machine a spa day!