Addressing Common Concerns About CPAP Cleaning
Did you know that a dirty CPAP machine can harbor harmful bacteria, mold, and viruses? According to a study published in the Journal of Clinical Sleep Medicine, over 50% of CPAP machines tested positive for harmful microorganisms. This alarming statistic highlights the importance of proper cleaning and maintenance of your CPAP equipment.
As someone who relies on a CPAP machine to get quality sleep, you must understand how to clean and maintain your equipment properly. Failure to do so not only puts your health at risk but also compromises the effectiveness of your therapy.
In this article, we will address common concerns about CPAP cleaning machines and provide guidelines and recommendations for safe and effective cleaning techniques. So let's dive in!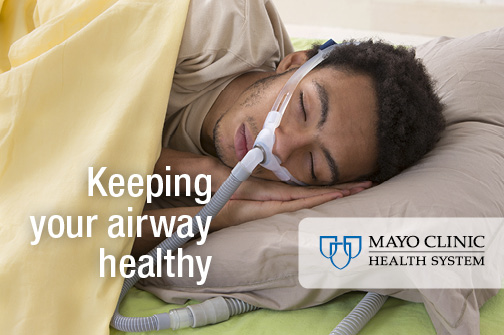 Key Takeaways
Proper cleaning and maintenance of CPAP machines are essential for health and therapy effectiveness, as neglecting to clean can cause respiratory infections and worsen existing conditions.
Cost-effective solutions are available for keeping equipment sanitized, including daily cleaning with mild soap and water, regular filter replacement, and weekly sanitization with a specific CPAP cleaner.
Inadequate cleaning practices can lead to bacterial buildup, mold growth, viral infections, and unpleasant odors, as well as skin irritation or infection and respiratory problems.
Recommended cleaning protocols should be followed, and investing in a CPAP cleaner, using mild soap and warm water, establishing a regular cleaning schedule, and rotating filters weekly can save time and ensure effective therapy for years to come.
The Importance of Proper CPAP Cleaning and Maintenance
You might not think about it often, but keeping your CPAP machine clean and well-maintained is crucial for ensuring a good night's sleep and overall health. A dirty machine can harbor harmful bacteria that can cause respiratory infections or worsen existing conditions like asthma or COPD. Additionally, neglecting to clean your CPAP could lead to unpleasant odors or mold growth in the tubing, which can affect the quality of your air supply.
Maintaining a clean and healthy CPAP doesn't have to be an expensive endeavor. There are cost-effective solutions available that can keep your equipment sanitized without breaking the bank. By investing in regular cleaning efforts, you're also prolonging the lifespan of your machine and protecting yourself from potential health issues down the road.
With that being said, let's dive into some helpful guidelines and recommendations for safe and effective cleaning.
Guidelines and Recommendations for Safe and Effective Cleaning
To keep your CPAP machine in top condition, it's important to follow safe and effective cleaning guidelines and recommendations. Here are a few things you can do to ensure that your CPAP machine is clean and ready for use:
Clean your mask, tubing, and humidifier chamber daily with mild soap and water.
Replace the filters in your CPAP machine every 1-3 months (depending on the manufacturer's recommendation).
Use a specific CPAP cleaner (such as wipes or sprays) to sanitize your equipment at least once a week.
Make sure all parts of your CPAP machine are completely dry before reassembling.
By following these guidelines, you can reduce the risk of infection and keep your CPAP running smoothly.
Understanding the risks of improper cleaning techniques is also critical, so be sure to read on for more information.
Understanding the Risks of Improper Cleaning Techniques
Understanding the risks of improper cleaning techniques is crucial for maintaining the health and longevity of your CPAP machine. Failure to clean your equipment properly can lead to a host of problems, ranging from discomfort and irritation to serious health concerns.
The risks associated with inadequate cleaning include bacterial buildup, mold growth, viral infections, and unpleasant odors. The consequences of neglecting proper CPAP maintenance can be severe. For instance, bacterial buildup in the mask or tubing can cause skin irritation or infection. Similarly, mold growth in the humidifier chamber can lead to respiratory problems.
Moreover, if you don't regularly replace filters or sanitize your equipment as recommended by manufacturer's guidelines, you risk inhaling harmful particles that could trigger allergies or other respiratory conditions. In summary, it's essential to understand the risks involved in improper CPAP cleaning practices so that you can take necessary precautions to avoid them.
Moving on to common myths and misconceptions about CPAP cleaning…
Common Myths and Misconceptions About CPAP Cleaning
Don't fall for the false information out there about CPAP cleaning! There are many myths and misconceptions about how to properly clean your CPAP equipment, and it's important to separate fact from fiction.
One common myth is that you can use alternative cleaning methods, such as soaking your equipment in vinegar or using household disinfectants. However, these alternatives can damage your equipment and may not effectively remove harmful bacteria.
Another misconception is that eco-friendly cleaning options are less effective than harsh chemicals. In reality, there are many eco-friendly options available that can still effectively clean your CPAP equipment. For example, using a UV light sanitizer or an ozone generator can kill 99% of bacteria without the use of harsh chemicals.
Don't be fooled by common myths and misconceptions – stick to recommended cleaning protocols to ensure the longevity of your CPAP equipment and protect against harmful bacteria buildup.
When it comes to proper CPAP cleaning, many tips and tricks can make the process easy and hassle-free. By incorporating regular cleaning into your daily routine, you'll find that maintaining your equipment becomes second nature.
So, let's dive into some helpful strategies for keeping your CPAP machine clean and functioning at its best!
Tips and Tricks for Easy and Hassle-Free Cleaning
Make CPAP cleaning a breeze with these simple tricks! There are time-saving methods that you can incorporate into your routine to make cleaning easier and less of a hassle.
For instance, consider investing in a CPAP cleaner that sanitizes your equipment automatically, saving you valuable time and effort. Some cleaners use ozone or UV-C light technology to kill bacteria and viruses, ensuring that your machine is thoroughly disinfected.
Additionally, when it comes to cleaning the tubing and mask, try using mild soap and warm water instead of harsh chemicals. Not only is this an eco-friendly option, but it's also gentler on your skin. Another tip is to establish a regular cleaning schedule so that you don't have to spend as much time deep-cleaning your equipment.
A quick wipe-down each morning can help prevent buildup and prolong the life of your machine. You may also want to invest in extra filters and rotate them weekly so that you always have a clean one on hand. By taking these steps, you'll not only save yourself time but also ensure that your CPAP therapy remains effective for years to come.
Remember, maintaining good hygiene doesn't have to be complicated or overwhelming; with these easy tips and tricks at your disposal, keeping your CPAP equipment clean will become second nature in no time!
Frequently Asked Questions
Can I clean my CPAP with regular household cleaning products?
While it may be tempting to use regular household cleaning products, they can damage your CPAP machine. Alternative methods such as using a vinegar and water solution or specialized CPAP cleaning products are safer options. Always follow safety precautions when cleaning your CPAP.
Is it necessary to clean the tubing and mask every day?
You should clean your CPAP tubing and mask daily to prevent bacteria buildup. Neglecting this frequency of cleaning could lead to respiratory infections or other health issues. Don't risk it!
How often should I replace the CPAP filter?
Frequency recommendations for replacing CPAP filters vary depending on the filter type. Disposable filters should be replaced every 1-3 months, while washable ones can last up to 6 months with proper cleaning.
Can I use a dishwasher to clean my CPAP equipment?
You can clean your CPAP equipment using a dishwasher, but it's not recommended. Dishwasher cleaning may damage the delicate parts of the equipment. Alternative methods such as hand washing or using CPAP cleaner machines are safer options.
How do I properly dispose of used CPAP equipment?
Proper disposal of used CPAP equipment is important for hygiene and environmental reasons. Check with local recycling programs to see if they accept the materials. Consider donating still-functional equipment to organizations that distribute them to those in need.
Conclusion
In conclusion, proper CPAP cleaning and maintenance is essential to ensure the effectiveness of your therapy and your overall health. Remember to follow the manufacturer's guidelines and recommendations when it comes to cleaning frequency, techniques, and products. Don't fall for common myths or misconceptions about CPAP cleaning; instead, educate yourself on the risks of improper cleaning techniques.
To make CPAP cleaning easier and hassle-free, consider investing in a specialized cleaner or sanitizing device. You can also develop a routine that works best for you, such as scheduling cleanings on certain days or using specific tools to simplify the process.
By taking these steps and prioritizing proper CPAP cleaning, you can enjoy the benefits of this life-changing therapy with peace of mind knowing that you're doing everything possible to keep it safe and effective.